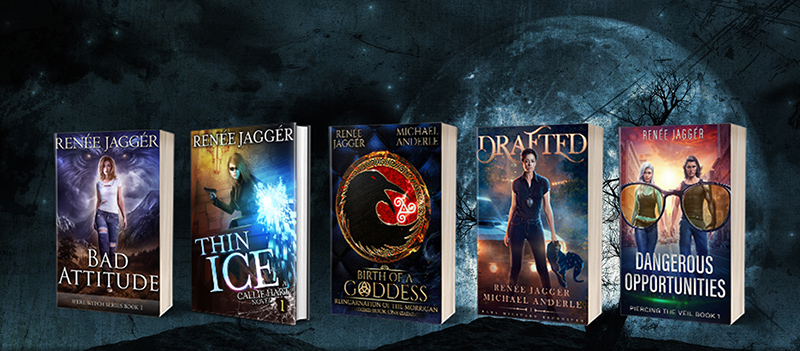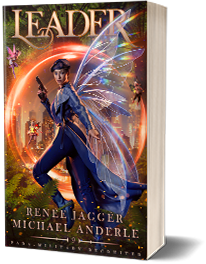 All's fair in love, but how will Julie fare as the threat of war looms over Avalon?
Just as she was getting settled in at Tactical Command, her duty to the unborn dragon heir has Julie chasing her tail between OPMA and the Deep. It's been so long since she had any time for her mom that the words "aloe vera juice" have almost lost their power.
Being pulled in so many different directions would be a lot harder for Julie without a certain Aether Elf prince by her side.
The couple get their first taste of domestic bliss as she gets to grips with life in the Deep. While the relief of her separation from Eggy ending is huge, not every dragon is happy to have her there.
A mystery dragoness comes to call amid a whirlwind of Deep nobility hoping to get Julie's—and the unborn heir's—favor. Their introduction draws Julie into the heart of dragon politics, a complex battleground that only the strongest survive.
Will the dragons decide to intervene in the war for Avalon's future? Or will the war be over before a consensus is reached?
While Julie's frustration with the sluggish pace of dragonkind's decision-making process grows, Queen Esmerelda is taking rapid action to subvert the coming war.
Julie and Taylor return to Avalon in time for the departure of the Eternal Council, who are embarking on a whirlwind tour of the larger para settlements across Avalon and Earth.
Being back with her bestie and her old unit as their tactical support officer is practically a vacation for Julie, one where she gets to see Taylor shine in his role as liaison between the royals families and the Council while they visit places she had only ever dreamed about seeing.
But there's a spy in their midst, and someone is determined to derail the peace process by any means necessary. The death of a minor royal in Paris leaves Mina Nox vulnerable to accusations of murder.
As Julie works to clear Mina's name, tragedy strikes the Woodskin family and they are forced to return to New York to pick up the pieces while the rest of the team prepare to take action against the renegade paras gathering in Spain.
Navigating the infuriating minefield that is dragon politics falls to the side when the hunt for the para building a geasa-controlled army comes to a head with a shocking revelation.
Can a lie told in the name of protection be forgiven? Or will Julie end up being the first para to fall when the truth comes out?